I took this picture on Sunday, October 30th, 2022. I was about to depart from Harry Reid International Airport in Las Vegas. Unfortunately, I caught COVID-19 at this airport.
So check out this restroom lock.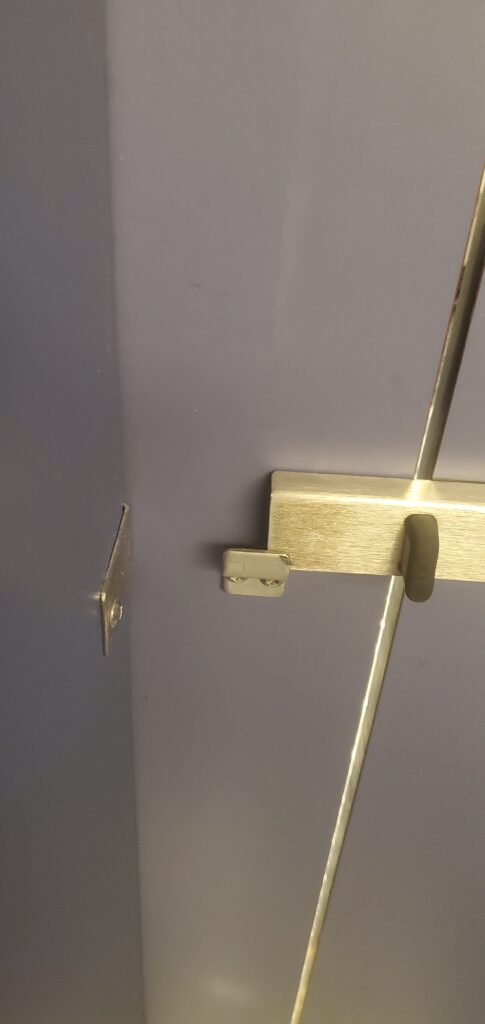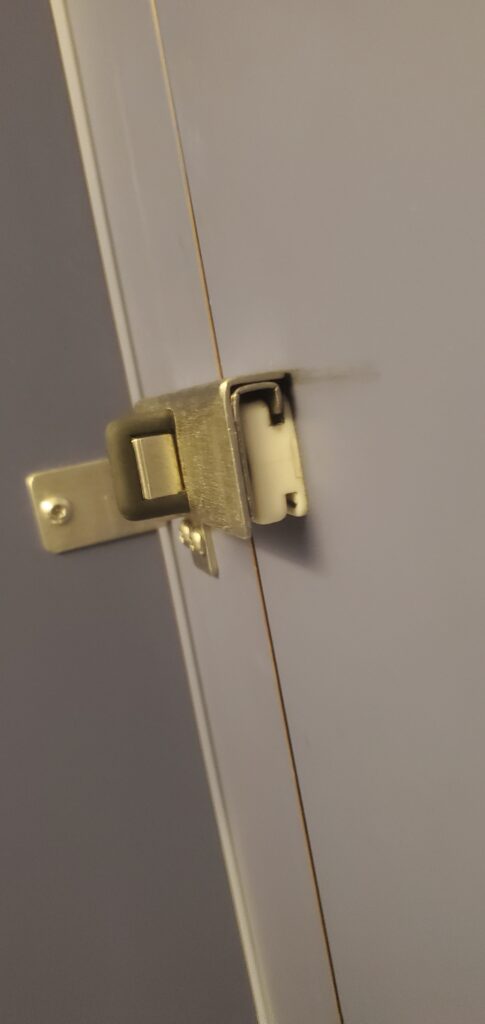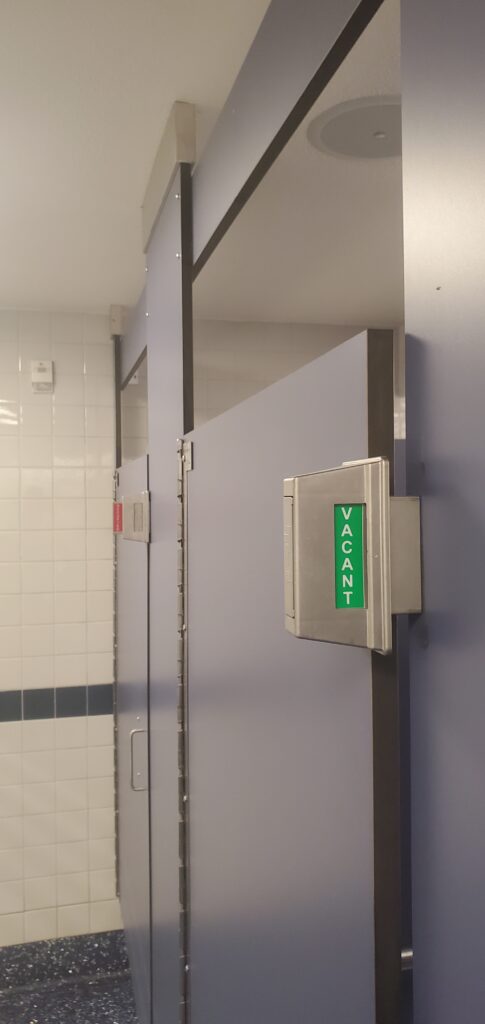 This is a type of lock that I have trouble finding the name for, because it's not the same as a flat slide latch, but it's similar in principle – it's just not flat, it's an outer shell that you slide, not an inner bar housed in a separate piece. So I'm calling it a Slide Cover Lock. Note the internal sliding mechanism in the second pic!
I enjoyed the pale purple stalls here. It's a nice hue, not overly saturated but avoiding the plain, boring greys and whites you so commonly see. This is a great choice.
The lock itself has a nice soft grip, but it seems like something was installed wrong. Usually these locks slide OVER the keeper, completely engulfing them inside. This one, for some reason, sits on top and to the side of the keeper, which is… wrong.
But it's not THAT wrong, because the keeper can still sense the locking mechanism and trigger the occupancy indicator outside. This is a somewhat unique occupancy indicator in that it's completely separate from the lock mechanism; usually you see them in the same housing as the lock itself, just on a different side. This one is all the way up at the top of the door!
Plus, once you trigger it, it doesn't just slide over; it actually POPS OUT, hiding the "VACANT" behind the metal and exposing the red tip past the door in the front of it. I've never seen an indicator like this before.
So overall, this lock impressed and confused me. There's a lot going on here that I don't understand, and it doesn't look the best, but it also has a lot of snazzy parts and is 100% effective. I'm really glad we got to see this one.